Internet of Things (IoT) technology company Kerlink has released a new Bluetooth Low Energy (BLE) and LoRaWAN anchor and bracelet technology that can locate people for the purposes of social distancing and contact tracing for the industrial, manufacturing, healthcare and mining industries.
The technology includes software and integration supplied by IoT data-management firm Microshare. It has been deployed by several global pharmaceutical companies and by the Singapore government, and it is also in use at Kerlink's own office in France.
The solution is designed for companies, health care facilities, care homes, education establishments, universities et al. The privacy-centric technology captures data about the location and proximity of people at a facility but ONLY if they have breached social distancing guidelines.  It keeps that information private, and when an individual tests positive for COVID-19 searchable data is provided showing contact events for the prior 14 days, along with location data if beacons have been deployed.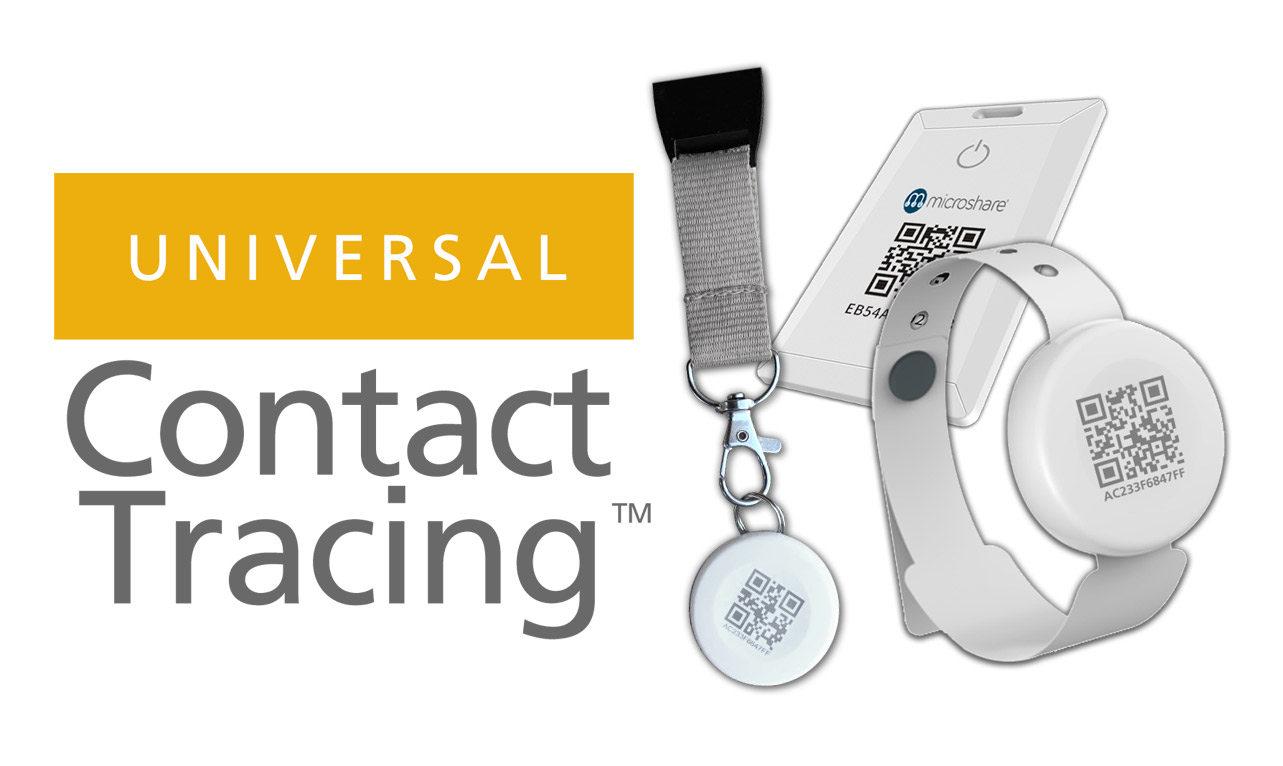 The solution, known as Universal Contract Tracing, consists of beaconing bracelets worn by workers, beacons that can be deployed around an office
With the solution in place, authorized managers at a company can identify anyone with whom a worker has been in contact for a span of 14 days, in the event that the employee indicates he or she has tested positive for COVID-19. If a positive case is confirmed, the company can identify where the bracelet has been, based on fixed beacons at specific locations, so that extra cleaning can be provided.
With the technology, Microshare and Kerlink explain, companies can provide a safer work, healthcare or learning environment by ensuring that anyone at risk of having the coronavirus will be quickly identified before that person can infect others. Potential users of the technology include factories, warehouses, construction sites, mining installations, oil and gas facilities, prisons, schools, hospitals and elder-care facilities, says Charles Paumelle, Microshare's chief product officer. The solution is now available to purchase worldwide via Partners such as AAAStar in the UK and Channel Islands.